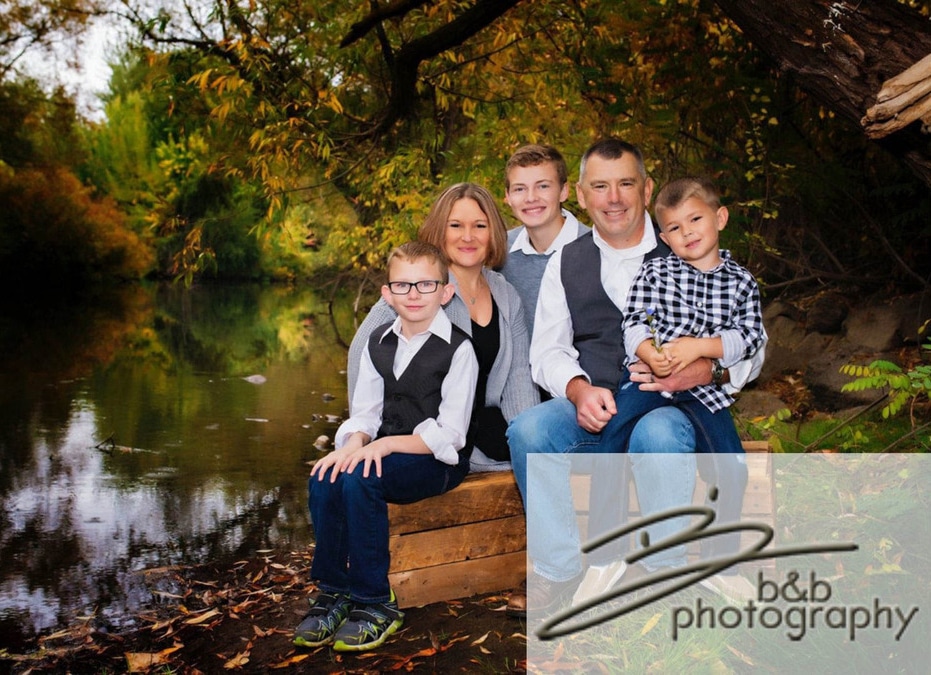 Convincing your kids to take time out of their day and take a family photo can sometimes be as difficult as pulling teeth. Their nice clothes may be a bit uncomfortable, and some of them may be tired or irritated, causing them to complain about the drive to the location. Either way, some children may find it difficult to put on a smiling face.
It may seem impossible to make children's photography fun and interesting for your kiddos, but don't give up hope just yet! Our expert photographer has compiled a list of tips and tricks to keep your kids happy and focused in their photoshoot.
Making Kids' Photography Fun!
There are multiple ways to make photography fun for kids! You could turn a normal photo shoot into a runway photo shoot, and a little bit of social media bribery goes a long way. While these ideas might not work for all kids, it's always a good idea to try some of them out!
Turn it into a Runway Photo Shoot
If your kids are pre-teens and haven't reached their 'too cool for school' phase, then doing a runway photo shoot can be a great way to get them excited and involved. Runway-style photo shoots let kids feel like they are the star of an actual runway. Have them walk by and pose as you take photos of them at shutter speed, making sure to capture every action and facial expression. You never know what moments you capture will make the best photos.
For more fun, you can dress your kids up in fun or decorative costume party clothing. Make them feel like an old-school Hollywood star or an explorer traipsing through the jungle with their new outfits. The kids will have tons of fun, and you'll get some goofy family photos out of it.
The best part about taking runway-style photos is that you can do it anywhere, including in the comfort of your own home! If you are taking professional photos, talk with your photographer to make your child's experience even more special.
Use Social Media to Your Advantage
Nowadays, many kids are involved in social media in one way or another. If your children are constantly scrolling through their social media feed or looking at photos or videos online, you can use their interests to your advantage. Give your children access to their favorite professional photos, and allow them to edit them online or share them with their close friends.
If your kids have the promise of their friends seeing the photos, then you're likely to get some better-looking photos of them. After all, everyone likes to show off their good side. Their extra care can also drive them to devote more focus to the task at hand, encouraging them to give you a big, bright smile.
If you are working with a professional photographer then it will likely take some time for them to get the finished photos to you. Be sure that your child knows this will take some time.
Smile for the Camera
Some kids have a problem with smiling for photos and getting them to do so can be a challenge at times. Unfortunately, relying on 'Say Cheese!' to achieve genuine smiles doesn't always work. To get around this, you'll have to be silly.
One way to get good smiles from your child is to have the photographer make a funny face. If the person behind the camera is having fun, then the person on camera starts to have fun as well.
If your kid is ticklish, then group photos and family pictures provide a great opportunity to tickle them into laughing!
Ultimately, you know your child best. If you know something that always makes them laugh, use it to your advantage and get your photo!
Baby Time!
Baby photos may be one of the most beautiful and serene images that you can capture of a child. However, capturing these moments can be very difficult and require quite a bit of planning and patience. Capturing the perfect picture of your baby is entirely doable, just follow these tips!
Poses for Babies
You want to make sure that everything is perfect when you are taking a picture of a baby. You need the right surroundings, the picture has to be taken in great lighting, and most of all it has to be cute. The right pose can bring it all together.
Used for generations, one of the most classic and cute shots that you can achieve is a photo of your baby sitting in a blanket. Accessorize with a cute headband and their favorite plush or blanket.
If you would like an active photo you can aim to capture a picture of them playing with their toys. Babies are naturally curious and will love to explore the photo setup you have created.
You can also get involved in the photo! Photos of parents and babies always make for a lovely memory.
Just be sure that your baby is well fed and well rested before you start taking photos. Baby time comes before photo time after all.
Look Here
Unfortunately, getting these photos can often be very difficult because the baby may focus on things elsewhere. One of the ways around this is to be talking to the baby while the photographer is taking the picture. We suggest using their name or words they may recognize to capture their attention. You can also speak in a higher pitched 'baby voice' to draw their focus to you.
If that does not work, then you can hold a toy that the baby likes above the camera so their attention will be drawn toward the camera. If you are lucky enough, then you might just be able to capture the moment at which your baby laughs.
Capturing Loving Memories
Your children will not stay kids forever, so it is important that you capture these moments in the right places. You'll be able to capture the memories you don't want to forget in images that will last a lifetime. Let b&b Photography help you capture these precious moments by giving us a call today!