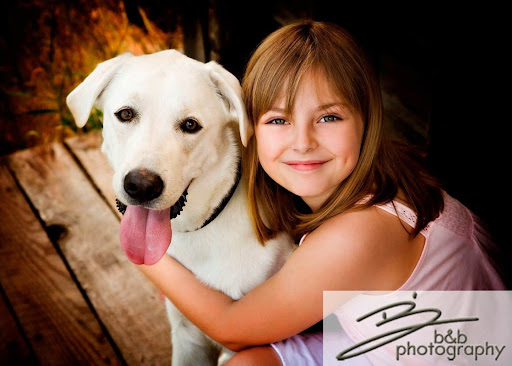 Popular Photographer Services [2022]
Are you looking to capture important moments in your life that you can look back on forever?
Whether it is for family portraits, graduation pictures, or weddings, professional photographers have the skill to capture momentous points in your life that can be cherished for years to come.
Lifestyle Photography Services
Lifestyle photography is one of the most common forms of photography services. Images tell a story and they play a key role in helping us remember significant moments in our lives.
As a photographer, one of the best things about this type of photography is that you do not need to own a studio! You can take clients to external locations with beautiful scenery that fits the theme of the photos they are taking!
There are a multitude of types of photography that fall under this category.
Family Photography
Everyone wants quality photos of their family. We often have images on our cell phones of our loved ones; and although these pictures are more cost-efficient, they are often low quality and cannot be blown up into a larger print for a framed photo.
Professional photography is perfect to use for photo gallery walls in your home and putting these framed photos on your walls can turn a house into a home.
Wedding Photography
A photograph to remember your special day is something you can cherish forever. Professional photographers have a trained eye to capture authentic and candid moments of guests.
First dances and first look photos are significant events that deserve to be captured professionally because, for most people, you might only have one wedding. Because of this, you will forever want to remember this moment you have created.
Graduation Photography
High school and college graduations are significant milestones in our lives that represent the end of a chapter in your life, and mark the beginning of your next journey.
Graduations deserve to be remembered for the accomplishment that they are. A professional picture in your cap and gown will be admired by parents and relatives.
Every kid wants to know what their mom or dad looked like in high school and college! Documenting this time in your youth can be nostalgic to look back on, and will be neat to show your children in the future.
Sports Team Photography
If you are the coach of a sports team, organizing a professional team photoshoot can be a fun team bonding experience.
Professional team photos also serve as a way to document a fun memory the players can look back on for years to come. It is so special to be able to remember the teammates and coaches you won and lost games with, and who helped you grow into the person you are today.
We've all seen moms with photo buttons of their sons on their first t-ball team! Portraits of each player are popular amongst parents to save as keepsakes.
Corporate Photography
Offices can utilize corporate photography to take:
Headshots
Team photos
Product photos
Headshots can be utilized by employees for LinkedIn profile photos, as email signature photos, or as badge photos.
Team photos can be perfect for a business's website to introduce the employees who are present in the company's operations.
Businesses can also utilize professional product photography to boost to the look and feel of their website.
Pictures Tell a Story
Professional photos create an image in a potential client's mind of what your business has to offer. In addition, the quality of your photos has the power to form a client's attitude about your business. Make a good first impression on your clients with professional headshots!
This is especially important for restaurants because images contribute to helping consumers decide whether or not they want to eat at a certain restaurant.
Providing your own photo gallery of your food prevents potential consumers from looking into websites such as Yelp, which can have false reviews.
Where to Advertise Photography Services
When looking at photographers and their business websites, clients often look at social media. Advertising your photography services can be easy, and utilizing social media is one of the most popular ways to get your business's name out there.
This is why it is imperative for your business to have quality photos for the public to observe.
To do this, treat it as a project for your team. Delegate some people to create accounts on major social media platforms such as Instagram, Facebook, and Tik Tok. Task others with beginning to plan out what content will be uploaded.
By doing this you are getting your name out there!
How to Offer Photography Services
There are many ways in which you can offer photography services. If you excel in a certain skill, utilize it and advertise it to your clients. If you are good at editing photos, for example, you can offer to shoot the pictures and follow up with a retouching service.
If you own a studio, you can then offer a location for your clients to come to in order to get portraits taken with a professional backdrop and lighting.
Contrastingly, if you don't own a studio you can offer to go to their location to photograph an event they are hosting. Imagery is one of your strong suits! Use this to your advantage when selling your services to customers!
How to Market Photography Services
In order to effectively market your photography service, you need a website for your clients to have a home base to refer to. This website can link to all of your social media accounts, as well as include a gallery of photography work that you have done in the past.

Why Is Marketing Important?
Since photography is a visual service, the imagery on your website will be one of the most persuasive factors to sell your business to a client.
Marketing is also useful in intentionally placing ads about your business in places where you would like to reach an audience. This way, you can showcase your skills through your marketing.
If you are a freelance worker, advertising your business through marketing is an imperative step in your success.
Photography Services Near Me
There are many photography companies in locations all over the world. A simple Google search will pull up numerous professional photographer websites to choose from that are close to your location.
For those located near the Treasure Valley in Idaho, b&b Photography has a skilled photographers that utilizes her decades of experience to capture priceless images to hold close to your heart.
Let us capture your most precious moments through authentic and magical photos by contact b&b Photography today!