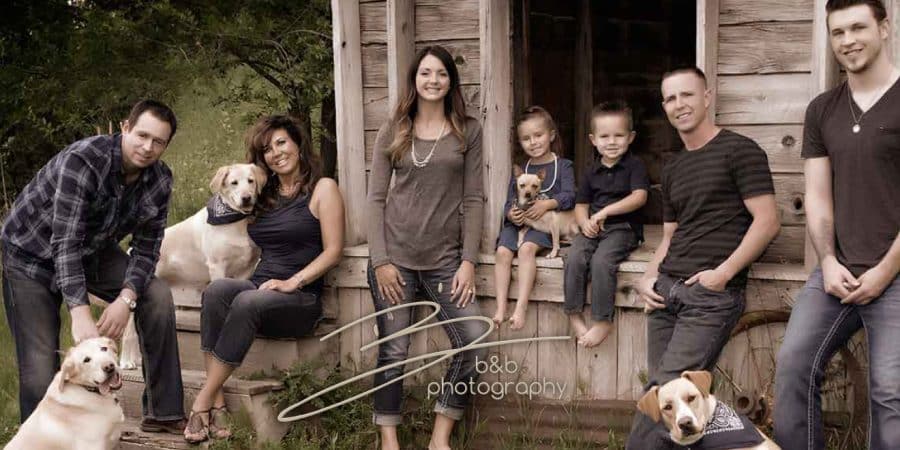 What's a good gift to give for the holiday season? That's easy, give an 8×11 picture to your loved ones over the holidays. We have seen that grandparents, extended family, and friends love to have something that's memorable and lasts a lifetime. What's better than giving a picture of your family or yourself. For many of our elderly loved ones, scrapbooking was a very popular hobby that they have picked up. So what's better than giving them something to keep in memory and something for them to add to a book they have been crafting?
When we asked Robin about gift giving, she states that, "Gift giving is very popular during the holiday season. It might not seem like a good idea but for grandparents, aunts/uncles, and intermediate family members they love having those pictures around. It's sentimental and thoughtful. Whose grandparent wouldn't want to see a picture of them every day?"
So… what is a good idea to give to friends? Well, what's better than a holiday card with family smiles. b&b loves doing family photos to capture the priceless moments of when family are enjoying themselves. b&b actually makes holiday cards for the families they have photographed past and present and will mail them off for their amazing clients. The cost is the same as if you were to go to Walgreens or Walmart but it's better quality and the pictures come out sharp. If you are a last minute procrastinator, give us a call and we can help you get them out as soon as possible.
We wish you all an amazing holiday season! Stay safe.